SonicPanel is one the best tools to control the features of your ShoutCast Radio Streaming plan, you can control the AutoDJin this panel which allows you to leave a playlist with your stored songs on the server, so when you're not streaming live your songs will be played automatically.
You will be able to fully manage your service, consult statistics, etc. Click here to go to the DEMO (Username: demo) (Password: demo)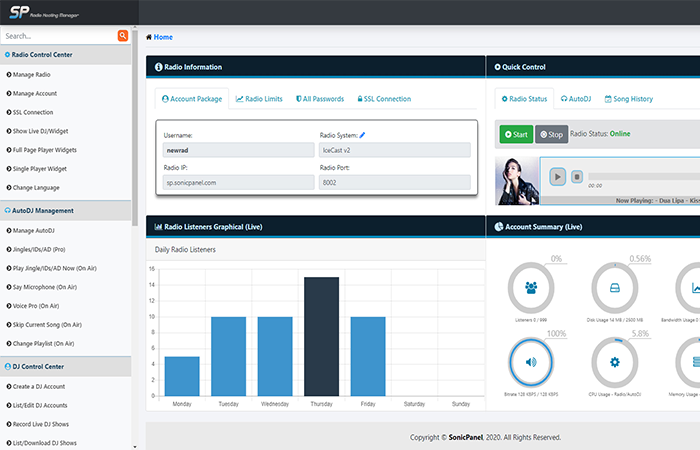 You don't need to be an expert programmer or have advanced computer skills to manage SonicPanel.
SonicPanel offers a wide range of possibilities to use your service to its fullest potential and create your professional radio station.